About
Bill Stilphen
Florida Home Inspector and Mold Assessor
Home Inspecting is Our Owner/Inspector's Passion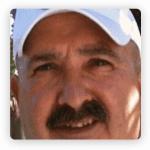 Our owner/operator, Bill Stilphen, founded Naples Ft Myers Home Inspections with the sole purpose of helping people make a wise purchasing decision. He has been inspecting homes for 15+ years and loves every minute of it!
Bill also takes his role as your home inspector and consumer advocate very seriously. Your home inspection report will be crafted with the utmost care to ensure you get all the information you need to move forward with your real estate transaction.
3,000+ inspections completed
Takes regular continuing education classes
Benefit from Bill's Extensive Mold Experience
Mold can be one of the most harmful substances that invades a home. Fortunately, Bill is a "mold guy," which means he has the specialized knowledge and hands-on experience to know exactly where to look for moisture. A Visual Mold Inspection is included free of charge with every Complete Home Inspection!
A Strong Work Ethic
After more than 15 years as an inspector and 3,500 inspections later, Bill still enjoys helping others so much that he continues to offer home inspections 6 days per week. His commitment and dedication to each client goes far beyond being available every single day. When you choose Naples Ft Myers Home Inspections, you can expect to receive high-quality service from an inspector who is:
Bill's Background Makes Him a Better Home Inspector
Before he became an inspector, Bill worked in new home sales and was a termite Inspector. In other words, he's been working in home-related industries for an extensive period of time. When you add Bill's background to his 15+ years as a home inspector, you get a highly experienced professional who knows exactly what to look for while inspecting your new home.
On a Personal Note
Bill spends the majority of his time helping home buyers throughout the Estero, Bonita Springs, Ft Myers and Naples areas. During his off-time, he enjoys pickle ball and playing his Yamaha keyboard.
Ft Myers,
Estero, Bonita Springs,
Naples
Home Inspections
We're proud to be a home inspection consumer advocate for home buyers throughout Lee and Collier Counties. Cities within our service range include Naples, Bonita Springs, Estero, Ft Myers, and the surrounding areas.